Thursday, October 22. 2015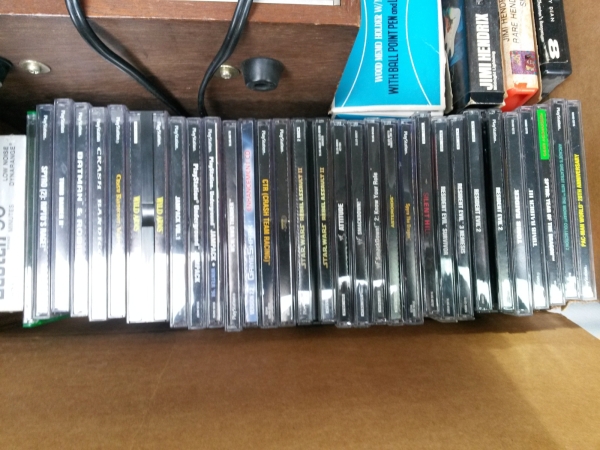 Final church sale of the year, unless one pops up that I don't know about. It's one that I just discovered this past Spring in Clinton. They don't really advertise that well. Actually...most church sales don't advertise very well as they are ran by older women who are not into computers and craigslist and the like. Sometimes have a tiny ad in the newspaper and usually someone puts a blurb on the churches website which no one really sees. So a lot of the time it's word of mouth to know when these are. BUT I found out about it a few weeks ago by checking their website and seeing they were planning a fall sale and so far they didn't advertise anywhere else, so the turnout was mild. I'm rather glad for that as this sale is REALLY GOOD as they have a large amount of people who are fairly rich and doesn't care about whatever they give away. So I really done well.
The image is an example of someones PSX collection. A lot of decent titles for once, but nothing I needed for myself. I'm writing this about 12 hours after I bought them and I already sold 14 of the games on ebay for about $140ish. But that wasn't all I got. I got this $1000 video camera...but it's a 2005 model and basically obsolete but still fully functional. It's worth about $150 now. I tested it out and it seems some kid got it for Christmas and he's on there testing it out. That was some generous mother to spend $1000 (probably $850 on sale I'm assuming) and sadly he only used it a short amount of time. He had two of those micro tapes on there and he recorded himself and his friends taking about band stuff and then he played at a concert at Rome. There were rather good for Seniors (I think they were Seniors). Anyway, he took about 180 images, mostly of himself and about 4 hours of recordings and that's it. So the camera is basically like new. Had fun looking at all of it.
In addition to that, I got lots of decent sellable stuff, but all lower value. A Garmin GPS 2010 version, a recorder 8-track machine...well these vintage 70s machines are so hard to deal in because they tend to go out of allignment and cost a small fortune to repair, so I don't really get them often as they seldom are worth selling, but this sale tends to sell stuff cheap and I was in a hell of a good mood thanks to the PSX games, that I thought why not. LOL! They had about 50 or so 8-tracks, but they were all recorded and used, so I picked up two tapes that was still sealed new and a pair of Jimi Hendrix and a rarer Beach Boys album. Oddly there was a sealed new reel to reel tape inside of the box too, which I took as that's a fast $10 on ebay.
Actually I got to the sale a bit late and there was a line out the door, so when I rushed in there was already people poking at the toys. Luckily the toys this time wasn't all that (in the Summer I got to this sale a couple hours late and they had a bit of older toys, so I made sure to get there before it opened in case they had older toys again). So toy wise I got a bunch of Bayblade (I left the arena as they are too large to deal with and not worth the time, but the little toys always are). I had this shoe box of girly stuff, including a My Little Pony stuff from the mid 90s, but later on I looked though it all and it wasn't that good, so I put it aside. About 5 minutes later a woman found the box and was excited to get it for her daughter. Good to see that! LOL
At the toy section I got a 60s Spryograph, something that is always worth a good sale, but this one was more complete than how I typically find them. Meaning they still had the proper paper and correct pens! It was only missing one cog, which I took from another set that I bought a few months ago. That set was missing several parts, so I decided to use it for spare parts and so far it's already paying off. I then found a vintage TMNT wrapping paper in a roll. No clue if it's worth fooling around with, but I know it's very uncommon item to find for TMNT, so I couldn't resist. Sadly by this time the toy section was crowded by people and I just couldn't see anymore, so I decided to check the DVDs/CDs out just in case and my eyes went wide when I found so many PSX games, the first one I saw was Wild Arms and I was like OMG OMG, let this be an RPG collection! LOL Of course it wasn't, but I just took the entire PSX games as there wasn't any time to really worry about which ones were garbage. Luckily most of them were worth getting and I just bought them all as I didn't want to look them all up to see which ones should be put back. I tend to do that whenever I see several $20 to $30 games, I'm not about to worry about a few $1 games in the mix. No sports games either. WOW!
They had a lot of CDs as well, but they were typically lousy ones. I don't know why but most church sale and book sale donators has this new age or lame jazz tastes. Sure there was some rock, but stuff from the last 20 years that I don't really know anything about. I did get a Frank Zappa one (huge surprise to see one of those) and a Dave Brubeck one. I swore Dave Brubeck was from some rock band, but it ended up being pure jazz and I'll end up tossing it in one of my CD bundles of rejected CDs that I always end up with after a year of buying cds at garage sales.
So after the toys and media section, there wasn't anything super exciting for me. The books sucked and the toys wasn't great. I then found the Childrens Book section and someone donated a large collection of Baby Sitter's Club books. They are always good for 75 cents to $1.50 a book depending on how complete the series is. Sadly they were a bit rough, but I think I got 40 to 50 of them, so I was snapping all those up. Got a Magic Eye book (I know those things were selling for a bit not too long ago, but I think the nostoliga fad on those died and they are back to being next to worthless, but I figured that I'd get it and would inspect it later). Also got a pair of Monster High books for myself. That's about it for kiddie books, but I got so much of it that it filled a large box.
After that I wandered around to the general household goods. Oddly I found that camera and the Garmin. The camera was in a bag and people rarely open bags up, the garmin was in a ratty baggie and looked like some random electronics. I thought it was a recharging plate at first because it looked so ratty. LOL Also I went on and found an ipod stereo, still new in box. That's something else that people tend to overlook is stuff new in box when surrounded by lots of loose open stuff. The strereo seems to be worth at least $35 perhaps up to $50 if I'm lucky.
Then lots of little oddball stuff. A 60s-70s wooden figure from Japan....I have had a few of the viking ones and they seem to be worth a lot of money in Japan. This is basically from the same lineup, but not a viking. It was two of those things on some spool where you tear off paper and use one of them as a pen to write you note on. I don't think I'll have much luck moving it, but I wanted to take a chance as it reminded me of the pair of 70s Cube Calendars that I got there in the summer. I thought as they are stationary type stuff that perhaps I'll get lucky with this. Oh, and I also got this pair of bookends, Natural Onyx bookends. They are VERY iffy as they could be $10 and never sell or worth $50+. There doesn't seem to be any reason behind it but again I thought why not? LOL One of them fell apart but a little glue and it'll be fine.
Oh, seems that I forgot about a USA film Godzilla plush that I later found under the toy table, I've had them at least twice before and they are always popular. And I found a vintage Power Rangers towel, the condition isn't that great, but it's a very unusual item anyway. Oh, and an 70s-80s Scribbler's Learn with Me toy. That's something I recall from my youth but never really paying much attention to it. So I'll mess around with that some to see what it is exactly before selling it.
It seems that's all I got. There was probably another box worth of stuff that I could have gathered up, stuff worth below $10 but I'm trying to keep away from lower value stuff, especially when I'm not 100% certain of it selling. Sadly there was almost nothing for me, but it's better to get a lot of stuff to sell rather than more stuff which I don't really need. I'm thinking the stuff I got should fetch me about $500 total I'm guessing. Wish I had more weekends like that. This year was pretty tough as most sales were the same exact sales for the last 6 to 8 years. There are not enough new people having sales to get rid of their junk for too low prices.
What was nice is that I only had $22 dollars in my wallet. I honestly didn't expect to find as many good items as I had, so I didn't bother hitting a bank. So I told the lady there that and I would have to hit an ATM up but luckily she took $22 for all that stuff. So sweet! I'll have to remember to give them a $20 donation in the Summer as I think everything would have been $40ish if they went by the pricing charts. Then again, they were giving away the stuff for such great prices, people where leaving there with huge bundles of stuff for under $20 so whatever. LOL
Anyway, it was a pretty good end to the sales season. There is one more book sale (way down the road from this sale amazingly enough) but I don't really expect much from that. I've been there a few times now and they tend to pick over the books and charge a little too much of what they do have. The CDs/DVDs are those ritsy artisy ones that I mentioned before and rarely worth getting. Yet people go though all these things as well as the books like locuses and get anyting of value fast. So I'm not expecting to get anything whenever they'll be having that. No date yet, but it is usually around Halloween.
Sunday, October 11. 2015
Today I got very intimate with my toilet bowl!
I so hate house repairs because something that should take an experienced person about 30 minutes to an hour generally takes me the entire day. Today for example I finally decided to do something about the toilet always leaking water into the bowl and filling up. It's been doing this for at least a year (when they say do not use clorine tablets, you better not!), but as I'm mostly downstairs with mother I never think about it. Out of sight, out of mind...well out of hearing range, out of mind, right?
Anyway while playing Skylanders these past two weeks in the room next to the bowl, it got really annoying as it goes off and fills up something like every hour! What's extra annoying is that I bought a flapper for it several months ago, but it seems that that wasn't the issue. So today I went off to Lowes in New Hartford and they didn't have the set I wanted (well they only had one, an opened returned one and I wasn't up for that). So then I went off to Home Depot in New Hartford and they didn't have it either, actually their selection was rather bad and random with useless parts that no one really needs. So then I went across the city to Lowes in North Utica and they actually had a huge wonderful selection of toilet fixings. Very well stocked, but going from store to store is rather annoying as this is the third time in recent years where I had to go to all three stores looking for stuff because they all stock up on inventory so randomly without any reason or rhyme. There is never any telling which one will have the stuff I want...usually it's the very last one I pick to visit no matter what order I visit them.
So I bought a new device that holds the flapper only, which was a mistake, I should have bought the complete set. I wasn't sure if my toilet had the right parts for a full replacement kit, so I went with what I thought was wrong with it. I got home and discovered that the other main part that I didn't buy, which fills the bowl with water was attached together to the pipe with the might of god and wouldn't easily come off. That took an hour to get it off as I didn't have any of the proper tools like monkey wrenches or a second person to hold the part in the bowl while I worked off the screw from under the bowl. It kept spinning around and around on me. I had to use a vise and attach it to the bottom while grasping onto the top of it and after 3 really hard turns it came loose. Someone seriously didn't read the instuctions where you are only supposed to tighten them firmly with your hand and not to use tools and tighten them like the Incredible Hulk or the Mighty Thor!
The other annoying thing is that the bottom of the old thing which I bought a replacement for had this mega huge plastic screw (like 4 inches big) that wouldn't come off. I had to take a box cutter and cut it off. After that I cleaned the scum off the bowl and everything went together right, I done some tinkering on it, but it still leaked. I took it apart to try again, but I stripped the ridges off of the old device and I couldn't screw the pipe back onto it. So I had to go out and get that part. The part I knew I should have bought. This always seems to happen where I have to go out several times to buy more stuff to complete the job.
Luckily using an entire set of new stuff (instead of trying to salvate old cruddy parts) helped as it all went together properly and quickly. BUT it still leaked! A major WTF!!! So I spent an hour or so experimenting to see exactly where leaking was coming from and it was indeed the stopper. The BRAND NEW STOPPER!!! So I took a chance and I decided to use the 4 or 5 month old stopper in the bowl and of course it worked perfectly. WHAT THE HECK!!! The one that was leaking!!!
So, I honestly don't know what the heck was going on with the bowl and why it was randomly leaking. I don't think the parts I took off were even bad, it's just the flappers I bought were being really random. Oh well!
Some day I'll get around to replacing the wax seal under the bowl itself! But I already spent 5 and a half hours messing around with the bowl parts and I wasn't up to doing the seal as I know that every little thing becomes an all day event, and I was already quite tired after the water tank part.
Anyway, I think most of major troubles I had today was that the old parts were just too old and not very do-it-yourselfer friendly as they required a lot of special tools. Luckily the new parts I bought were very friendly with easy tabs to quickly take these parts on and off. I honestly think I could do this again in about 15 minutes on a fresh new toilet bowl with all modern parts, but it would take an hour or so if I attempt to do this again on some 25 year old parts. My bowl was installed in 1992 (there was a date on the bowl) and had outdated parts which were too brittle...one rubber seal was even melting away upon touch and oozed black on my hands which I got everywhere. LOL!
So I spent about $25 today (plus $4 for a new floor mat, the old ones I had to peel off the floor as it was so old and yucky). It's all part of being a homeowner!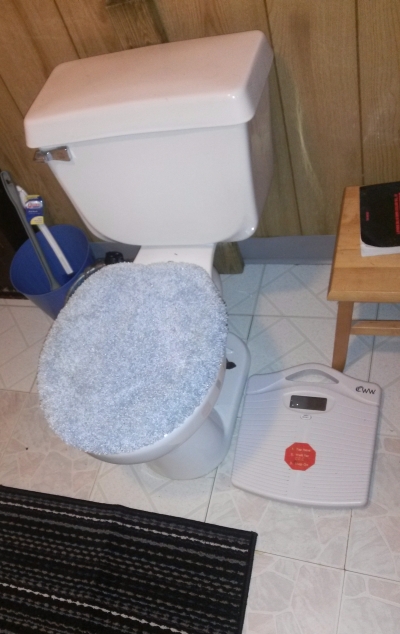 Was it good for you too, darling?!
NO! I hope to never become that intimate with you ever again!
Anyway, last night I found this great image on the DC Supergirls whatever new series which is basically a rip-off of Monster High. I so would like to have this image on a shirt.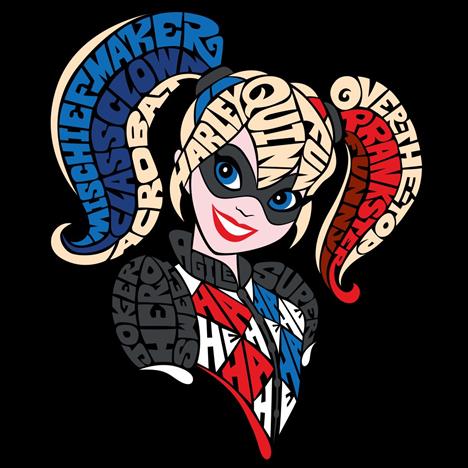 Perhaps I'll just print this out and attach it to my toilet bowl. LOL
Saturday, October 10. 2015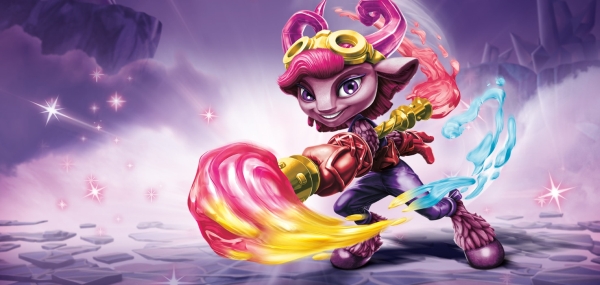 Art of War! (I thought "Splat Attack" would have been a better slogan for her)
Just spent the last 3 to 4 hours fixing my laptop. What had happened is that I opened a cold Chinese dinner that mom decided that she didn't want. I decided to eat it cold from the fridge for supper, but the lid was full of condensation because I put it into the fridge hot. Well the water poured right out and into the laptop. It was glitchy for hours and I had it over a heater to try to dry it out but it didn't seem to do anything to improve it.
So I took it apart and cleaned it up, of course it was full of gunk and cat fur, so it was overdue for a cleaning anyway. I took it apart and put it together at least three times, which wasn't bad as I've done stuff like this up to a dozen or so times. The 4th time was to take gunk out of the fan as it was near clogged. I cannot hear the fan running now, so it was probably really bad. Anyway I'm posting about it mostly to test my machine out. Seem fine so far.
I was worried I would have to go out and get a new lap top. I wouldn't mind one really, but I don't really want to spend the money on one either. The thing is that I really cannot work on this thing and make auctions. It's a low powered Chromebook and freezes up so quickly whenever I try to do auctions. Makes my work take two times longer to do. So someday I'll get a new laptop, but not today, this one will have to make due just a little longer.
I wonder if some the screws I took out where optional. LOL They had far too many and seemlying redundant ones. Oh well!
It's only a 2012 model, I got it last year from a pawnshop so it was only a year and a half old when I got it and I've had it for almost a year and a half now. It shouldn't be wearing out just yet after 3 years, but I did put a lot of wear on it, so who knows! I was looking at laptops a couple days ago and saw a refurbished one for $230 with a $50 discount. A HP 15. I really liked it, but I had to rush home for mom, I may have bought it if I could inspect it properly.
Got my replacement external HD drive for my 360. It had a lot of miliage on it but hasn't been touched since 2012. There was a lot of games and at least a dozen people's accounts on there. I thought that these video game stores where supposed to delete that stuff as I could have easily got in there and took control of the accounts. But I formatted the drive after farting around with the stuff for kicks and it's good to go. It was a really easy to take apart too, luckily I had a torque bit for my screw driver. What's horrible is that at the time Microsoft sold these converter cables to import the data to the new machines...but all you really needed to do was take the dive out and slip it into the new machine. What a rip off! LOL
Anyway, I beat Skylanders SuperChargers last night and for some odd reason it glitched and won't give me my nightmare achivement. It says I only beat 12/13 levels, which is impossible as I beat them all. So I don't know what to do other than to replay the entire game and try again. It's actually a rather short game this year, but then again half the game is for racing, so it's expected. Racing was a lot easier than expected, but it's just like all racing games, horribly boring so quickly. Anyway, they want people to buy these $35 dollar packs to unlock more racing levels and I won't do it. I'll wait and get them cheap off ebay or in garage sales a few years from now. Last month I've been getting Swap Force stuff at reasonable prices and I've seen lots of stuff older than that at garage sales and even rummage sales. So there is no real need to pay full retail for Skylanders, especially this time around where I don't really care for a racing theme.
Wednesday, October 7. 2015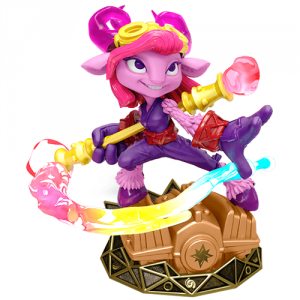 I love Splat! I hate waiting months to get one!
Maintaining a blog is hard when nothing is really going on worth talking about. Last weekend was the last of the Church sales and I think it's the last of the year for my going out and buying stuff. Done pretty well spending $19 on perhaps $300 or $400 or so dollars worth of stuff? It's always hard to guess as who knows what I'll end up getting on this junk.
I did get two video games for myself which I was rather happy about getting. A pair of PS2 games, which amazingly PS2 games are so hard to find now days unless they are sport games. But these were actually decent non-sport games of the harder side to get. Siren 1 and Castlevania 2. My friend Ben sent me Siren 2 (a UK only release, aside from Japan of course) about 3 years ago but I was waiting to get a copy of 1 before playing that. We watched the live action Japanese film (or was it a short film) about 5 years ago or longer, so I've been wanting it for a while.
Castlevania Curse of something...something of the other, the names are so random, but it's the second Castlevania for PS2. I totally had forgotten there was Castlevania for PS2 as they are not very common to find and I was so put off by the lousy N64 ones. Surprisingly I just bought the first N64 Castlevania for a dollar at the Salvation Army about two months ago, but I think I'll sell it as it's that awful. Basically I want the Metroidvania style ones and not the 3D adventure ones, so I wrote off the PS2 ones ages ago because the Nintendo ones were crap. Anyway I got both games for 50 cents each, which really rocked, but sadly the cases to both got wet at one time and the Castlevania one is especially all warbled and messed up, Siren just a little so. I don't mind for my personal game collecting on the cheap, but it would bother others I'm sure.
Anyway this blog post is really about Silly Ebay. Why is that? Well they ran a promotion where you get a $10 coupon to spend on anything on ebay if you successfully sell a Halloween item in a certain category. Silly because there was no little for how much that item could be. So I took a Halloween Hello Kitty plush which I just bought a couple weeks ago for myself at 50 cents or perhaps a quarter (I forgot) and I sold it for a mere 3 or 4 dollars. I don't typically list stuff that cheaply as it's simply not worth the time and effort, but I wanted to see if that $10 offer would really trigger. I just noticed today that it had. LOL! I don't see the logic behind the offer...ebay/paypal got around $1 in fees (or whatever, it's always too much) for the plush and they give me $10 back? That's a $9 loss. I bought a $18 Skylander air vehicle for that new game which I mentioned in the last post, which nets them perhaps $3 more from the seller. So ebay gave away $6 on the offer. I don't really see how they benefit from it. I know they are not loosing money as they get about $400 a month from me between my two accounts, but at the same time silly offers like this seems...well silly! I still have a Halloween LP to list on the other account to cash in on another $10. I'll probably sell that for $1 just to get the $10 coupon. LOL! I had it on ebay for several months, but during the wrong time of year, so it never sold. I just discovered it today in a box. I hate seasonal stuff because I forget I have it and I always discover it off season.
But yeah, I bought the Skylander vehicle to unlock content within the game. It seems that the game is a breeze, even on nightmare made. A character called Gearshift cuts though the baddies like a hot knife though butter and so does several others. It's so I rarely use more than 3 characters a level, around 8 if I'm just lazy and careless. The big cheat is that the vehicles absolutely require the prior years Trap Team Crystals in order to beat baddies really fast. I have 12 of those (out of the 50 or so to collect) and it's just barely enough to get me by. Without these, I've seen people on Twitch go though characters in mere seconds. So I guess the game is slightly unbalanced, but then again so was Trap Team where one crystal (Kaos Trap) was so overpowered that you really didn't need anything else, even on nightmare mode.
Anyway, I bought a water vehicle last night and it made the game much more fun as it unlocked new content. That's basically how the prior games worked for the most part as well. Unlike other years, you only need to buy 6 extra things to unlock the most important content. 4 of those are racing trophies which comes in $35 dollar packs. Fortunately I don't care about race tracks, so I'm ignoring those. That leaves me needing a pair of $16 dollar vehicles. I wanted to savor the game so I only bought one now and was planning on the other next week, so this coupon worked out well as I paid only $7 for it with the coupon.
Stuff like new characters is not required as my army of old ones is doing so well. There is one that I really love and want, but she is not due out until Christmas time or so. It's a faun called Splat. A stupid name but then again most of the names are stupid, like GI Joe characters. Rumour has it they are just code names and not the real names anyway. The trouble is that I'll probably overplay and be bored of the game before Splat is out. This happened last year with Echo and Batspin and I only started to play them with this game, as they came out around Easter this year. Actually last year they released something like 7 new lady landers and it was far too many to use, I settled down with my two favs (Gearshift and Head Rush) both were released week 1 of Trap Team. So all in all, I'll probably end up spending about $65 dollars on new SuperChargers product. $25 for the disc, $16 for a sea vehicle, $7 air, and $14 or whatever on Splat. A bargain as I think I had spent around $600 on Trap Team last year and that only got me about half the stuff that was released.
Oh, I lost ANOTHER hard drive on my 360...SuperChargers blew out my motor. LOL It's taken games to life to the next step! Actually what happened is that I was playing level 41, which is about 3/4ths of the way in. The cinematic froze on me. I restarted and I got past that and was able to play just a little and it froze for good. The system wouldn't read my external HD drive and said to format. I spent hours working on it to get the data back on my PC, but to no avail. I tried to format it on the 360 but it wouldn't do that either. Dammit! I was warned not to buy cheap Chinese drives off ebay for this reason and what they said would happen did happen. So I bought an official 360 60GB drive off ebay for $12 (free shipping) as a replacement. I don't really need more than that, but I do need more than the cheaper 20GB one that's out there. It's an early model, but I should be ok...I hope. I'll be sure to backup my saves more often. Fortunately I only played Skylanders since my last disaster...unfortunately my last disaster took out most of my prior saves. >.<
But really when games gets so old, the saves are pointless. I'd have to replay the entire game again to enjoy them, it's not like I can pick up from where I left off. It's like trying to read a book after half reading it some 10 years ago. Not really possible to continue and you have to restart fresh, so it's not a huge deal to lose saves to me. Still I better save my saves more often on the PS3 as well, as my "Tales Of" series can go 60 to 100 hours of gameplay and most of them I've not 100%ed yet but came really close to doing so. Xillia is 50% as I have to replay with the guy...umm.... what's his name, i dunno, he's "Not Millia" to me, I have a hard time remembering guys names, but his side I have to play. Graces F I beat, but I have the F-side to do (the Future story)...it took me some 80 hours to get there and I gave up and imported someone else's save because of all the damned fetch questing to get thin-hatted-man or whatever to show up. The game glitched and I couldn't get a certain sword to upgrade for him to activate his appearance, so I was all "screw it" about that and I decided to do the save and get the achievement. I got in about 4 hours of F and then garage sale season started up and I had no spare time for long RPG gaming. Over the Summer I did do the Dangan Ronpa series of games, but that's light novels and no real grinding necessary unless you want to chase after silly trophies.
Anyway I'm just rambling now, so I'll leave it at that. I hope something amusing happens for me to post about more frequently. Half the time I was too busy to say anything, the other half sick and the other half nothing interesting to say. Wait, that's 150%! LOL!
« previous page
   (Page 1 of 1, totaling 4 entries)   
next page »