Wednesday, October 7. 2015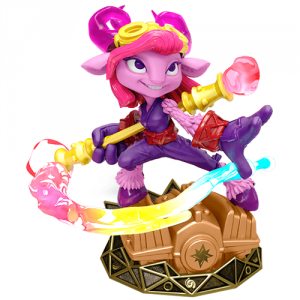 I love Splat! I hate waiting months to get one!
Maintaining a blog is hard when nothing is really going on worth talking about. Last weekend was the last of the Church sales and I think it's the last of the year for my going out and buying stuff. Done pretty well spending $19 on perhaps $300 or $400 or so dollars worth of stuff? It's always hard to guess as who knows what I'll end up getting on this junk.
I did get two video games for myself which I was rather happy about getting. A pair of PS2 games, which amazingly PS2 games are so hard to find now days unless they are sport games. But these were actually decent non-sport games of the harder side to get. Siren 1 and Castlevania 2. My friend Ben sent me Siren 2 (a UK only release, aside from Japan of course) about 3 years ago but I was waiting to get a copy of 1 before playing that. We watched the live action Japanese film (or was it a short film) about 5 years ago or longer, so I've been wanting it for a while.
Castlevania Curse of something...something of the other, the names are so random, but it's the second Castlevania for PS2. I totally had forgotten there was Castlevania for PS2 as they are not very common to find and I was so put off by the lousy N64 ones. Surprisingly I just bought the first N64 Castlevania for a dollar at the Salvation Army about two months ago, but I think I'll sell it as it's that awful. Basically I want the Metroidvania style ones and not the 3D adventure ones, so I wrote off the PS2 ones ages ago because the Nintendo ones were crap. Anyway I got both games for 50 cents each, which really rocked, but sadly the cases to both got wet at one time and the Castlevania one is especially all warbled and messed up, Siren just a little so. I don't mind for my personal game collecting on the cheap, but it would bother others I'm sure.
Anyway this blog post is really about Silly Ebay. Why is that? Well they ran a promotion where you get a $10 coupon to spend on anything on ebay if you successfully sell a Halloween item in a certain category. Silly because there was no little for how much that item could be. So I took a Halloween Hello Kitty plush which I just bought a couple weeks ago for myself at 50 cents or perhaps a quarter (I forgot) and I sold it for a mere 3 or 4 dollars. I don't typically list stuff that cheaply as it's simply not worth the time and effort, but I wanted to see if that $10 offer would really trigger. I just noticed today that it had. LOL! I don't see the logic behind the offer...ebay/paypal got around $1 in fees (or whatever, it's always too much) for the plush and they give me $10 back? That's a $9 loss. I bought a $18 Skylander air vehicle for that new game which I mentioned in the last post, which nets them perhaps $3 more from the seller. So ebay gave away $6 on the offer. I don't really see how they benefit from it. I know they are not loosing money as they get about $400 a month from me between my two accounts, but at the same time silly offers like this seems...well silly! I still have a Halloween LP to list on the other account to cash in on another $10. I'll probably sell that for $1 just to get the $10 coupon. LOL! I had it on ebay for several months, but during the wrong time of year, so it never sold. I just discovered it today in a box. I hate seasonal stuff because I forget I have it and I always discover it off season.
But yeah, I bought the Skylander vehicle to unlock content within the game. It seems that the game is a breeze, even on nightmare made. A character called Gearshift cuts though the baddies like a hot knife though butter and so does several others. It's so I rarely use more than 3 characters a level, around 8 if I'm just lazy and careless. The big cheat is that the vehicles absolutely require the prior years Trap Team Crystals in order to beat baddies really fast. I have 12 of those (out of the 50 or so to collect) and it's just barely enough to get me by. Without these, I've seen people on Twitch go though characters in mere seconds. So I guess the game is slightly unbalanced, but then again so was Trap Team where one crystal (Kaos Trap) was so overpowered that you really didn't need anything else, even on nightmare mode.
Anyway, I bought a water vehicle last night and it made the game much more fun as it unlocked new content. That's basically how the prior games worked for the most part as well. Unlike other years, you only need to buy 6 extra things to unlock the most important content. 4 of those are racing trophies which comes in $35 dollar packs. Fortunately I don't care about race tracks, so I'm ignoring those. That leaves me needing a pair of $16 dollar vehicles. I wanted to savor the game so I only bought one now and was planning on the other next week, so this coupon worked out well as I paid only $7 for it with the coupon.
Stuff like new characters is not required as my army of old ones is doing so well. There is one that I really love and want, but she is not due out until Christmas time or so. It's a faun called Splat. A stupid name but then again most of the names are stupid, like GI Joe characters. Rumour has it they are just code names and not the real names anyway. The trouble is that I'll probably overplay and be bored of the game before Splat is out. This happened last year with Echo and Batspin and I only started to play them with this game, as they came out around Easter this year. Actually last year they released something like 7 new lady landers and it was far too many to use, I settled down with my two favs (Gearshift and Head Rush) both were released week 1 of Trap Team. So all in all, I'll probably end up spending about $65 dollars on new SuperChargers product. $25 for the disc, $16 for a sea vehicle, $7 air, and $14 or whatever on Splat. A bargain as I think I had spent around $600 on Trap Team last year and that only got me about half the stuff that was released.
Oh, I lost ANOTHER hard drive on my 360...SuperChargers blew out my motor. LOL It's taken games to life to the next step! Actually what happened is that I was playing level 41, which is about 3/4ths of the way in. The cinematic froze on me. I restarted and I got past that and was able to play just a little and it froze for good. The system wouldn't read my external HD drive and said to format. I spent hours working on it to get the data back on my PC, but to no avail. I tried to format it on the 360 but it wouldn't do that either. Dammit! I was warned not to buy cheap Chinese drives off ebay for this reason and what they said would happen did happen. So I bought an official 360 60GB drive off ebay for $12 (free shipping) as a replacement. I don't really need more than that, but I do need more than the cheaper 20GB one that's out there. It's an early model, but I should be ok...I hope. I'll be sure to backup my saves more often. Fortunately I only played Skylanders since my last disaster...unfortunately my last disaster took out most of my prior saves. >.<
But really when games gets so old, the saves are pointless. I'd have to replay the entire game again to enjoy them, it's not like I can pick up from where I left off. It's like trying to read a book after half reading it some 10 years ago. Not really possible to continue and you have to restart fresh, so it's not a huge deal to lose saves to me. Still I better save my saves more often on the PS3 as well, as my "Tales Of" series can go 60 to 100 hours of gameplay and most of them I've not 100%ed yet but came really close to doing so. Xillia is 50% as I have to replay with the guy...umm.... what's his name, i dunno, he's "Not Millia" to me, I have a hard time remembering guys names, but his side I have to play. Graces F I beat, but I have the F-side to do (the Future story)...it took me some 80 hours to get there and I gave up and imported someone else's save because of all the damned fetch questing to get thin-hatted-man or whatever to show up. The game glitched and I couldn't get a certain sword to upgrade for him to activate his appearance, so I was all "screw it" about that and I decided to do the save and get the achievement. I got in about 4 hours of F and then garage sale season started up and I had no spare time for long RPG gaming. Over the Summer I did do the Dangan Ronpa series of games, but that's light novels and no real grinding necessary unless you want to chase after silly trophies.
Anyway I'm just rambling now, so I'll leave it at that. I hope something amusing happens for me to post about more frequently. Half the time I was too busy to say anything, the other half sick and the other half nothing interesting to say. Wait, that's 150%! LOL!
Comments
Display comments as (
Linear
| Threaded)
No comments